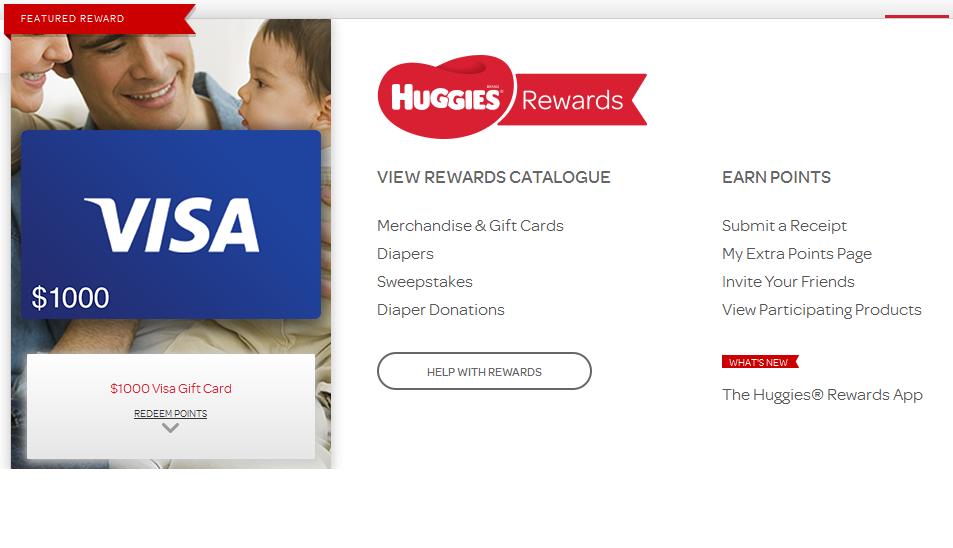 The new Huggies rewards program is up and running, and you can now submit your receipts for your Huggies purchases, and earn points!
Among the changes to the structure of the rewards programs is your points balance. You will notice that your previous balance has been multiplied by 10, and so have the values of the rewards. So if you previously had 700 points, you will now see that you have 7000.
To see how many points each product if now worth, you can check under participating products through the link below. Diapers range from 50 to 450 points depending on the size and the count per bag or box. Wipes range from 50 to 200 points depending on the pack size, and the smaller, regular size tubs now earn you 50 points, where you would previously have earned no points for these.
As far as uploading receipts, you may upload a maximum of five images for long receipts, not exceeding 6MB per image. Instructions are quite lengthy so you should probably refer to the website for exact details. There is also an app available for submitting receipts which you may want to check out as it could make this process a little easier.
Click here for more information about the new Huggies rewards program!