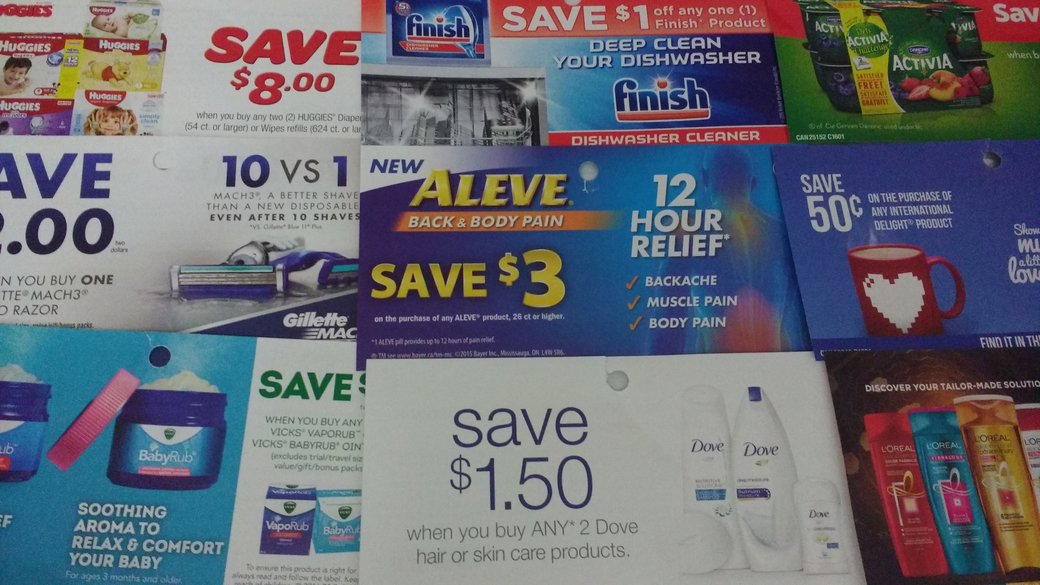 I visited my nearest Real Canadian Superstore this evening and was pleasantly surprised to find a new bunch of SmartSource tear pad coupons covering the coupon board. This new selection of coupons which should be heading your way for the month of January, can usually be found near the entrance of the many Loblaws umbrella stores, such as Zehrs, Superstore, No Frills, etc.
There was not a huge variety of coupons and I only walked away with nine different ones, but remember that coupons will vary be region, and you will often find more coupons randomly while you shop during the month. The coupons that I did pick up today are as follows:
Save 50 cents on the purchase of any International Delight product
Save $2 when you purchase any one Vicks Vaporub or Vicks Babyrub
Save $3 when you purchase any ALEVE product, 26 count or higher
Save $1.50 when you buy any two Dove hair or skin products
Save $1 when you purchase 2 L'Oreal Paris Hair Expertise products
Save $1 on the purchase of any one Finish Product
Save 50 cents when you buy any one Activia product
Save $8 when you buy and two Huggies diapers 54 count or larger, or Wipes refills 624 count or larger (this is a Coupon Zone coupon, valid only at Loblaws umbrella stores)
Save $2 when you buy one Gillette Mach3 turbo razor
Keep an eye out for these coupons as you shop!