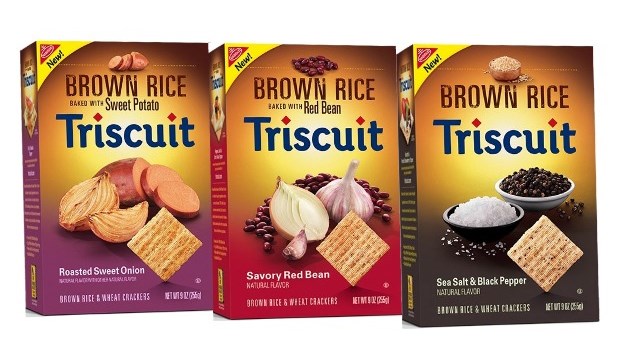 Yesterday in my shopping travels I was very excited to find some of the brand new SmartSource tear pad coupons for the month of June, that are slowly making their way around the country. There are some great ones this month, so start checking the Coupon Zone boards at whichever Loblaws umbrella store you frequent, and keep your eyes open wherever you may be grocery shopping as you never know what you might find.
Here are some of the highlights of the coupons that you may find in the upcoming weeks:
Save $1 on the purchase of any Oxi-Clean Dishwashing product August 31st, 2015
Save 50 cents on the purchase of any Triscuit product December 31st, 2015
Save $1 on the purchase of a 2L carton or 4L bag of Neilson Organic milk June 28th, 2015
Buy one Tostitos or Ruffles Chip and save $2 on any Tostitos or Ruffles Dip July 31st, 2015
Buy 3 save $2 when you purchase participating products from Milk 2 Go, Neilson, Heluva Good Dip, Armstrong Cheese, SunnyD, Dairyland, August 31st, 2015
Save $1 when you buy 2 dozen eggs June 27th, 2015
Save 50 cents when you purchase two Campbell's Ready To Use Broths July 31st, 2015
Save 50 cents on Welch's 1.36L December 31st, 2015
Save $2 on any Frito-Lay 18 count multipack when you buy a loaf of bread August 7th, 2015
Lots of useful food coupons this month! For updates on new coupons that have been found across the country, be sure to check out the official SmartCanucks coupon scan thread, which is continually updated by our members, and features the latest coupon finds. Click here to view the thread on our forum.