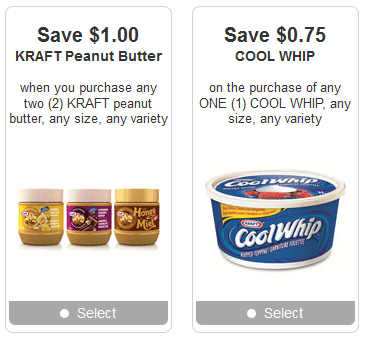 Kraft have new coupons available on their coupon portal.
Save $1 when you buy two Kraft peanut butter – any size/variety
Save $0.75 when you buy Cool Whip
The coupon for $1 off any Kraft Singles, Cheez Whiz or Velveeta 450g-1kg and shredded cheese with a touch of Philly are still available as are the ones for Keurig pods, Cracker Barrel chese, Ammoza and Philadelphia French Onion dip if you have not printed them yet.
There is a limit of one print on these coupons.  They use the websaver coupon printer.  Click here to get your coupons.