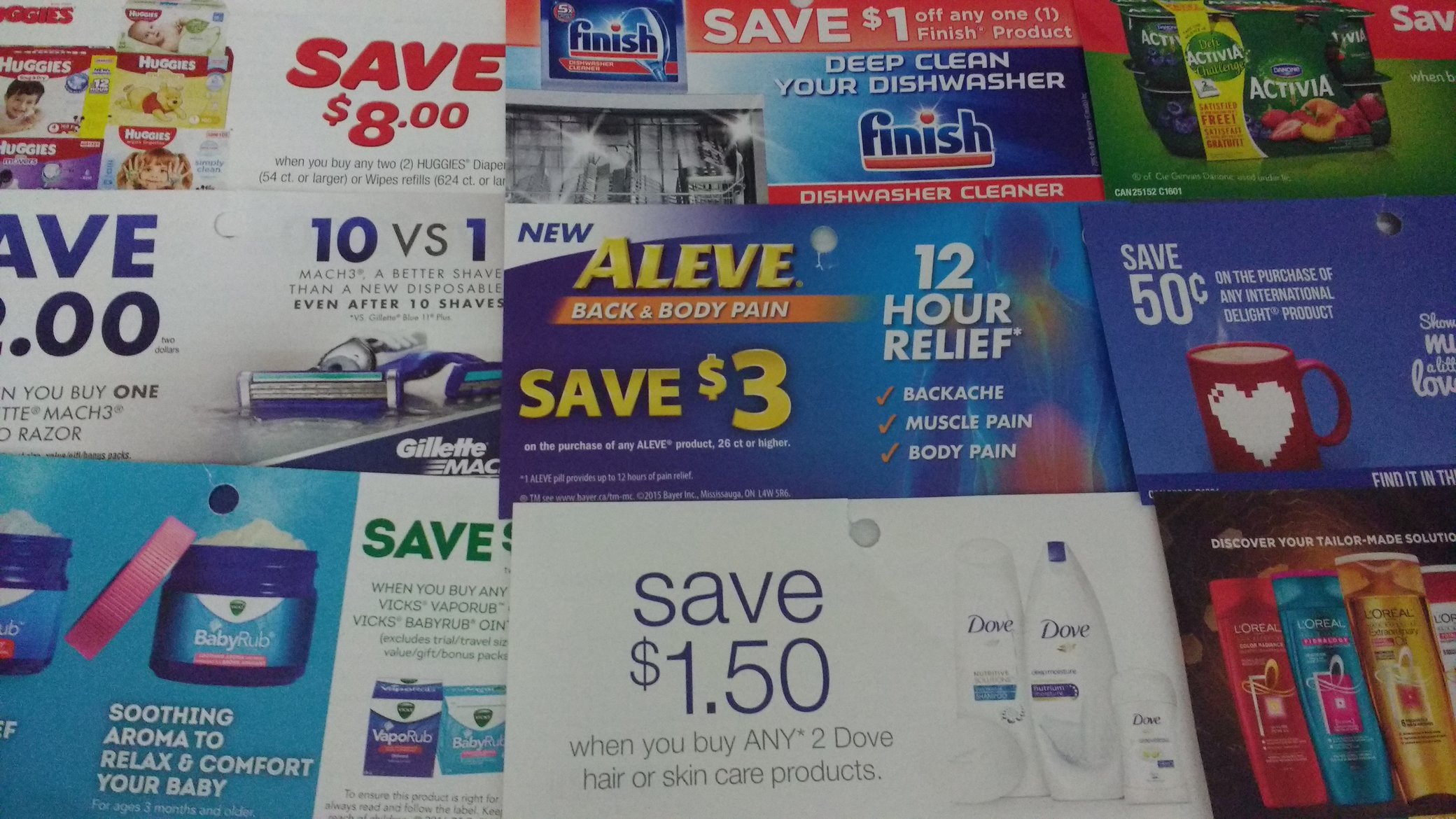 I hit a couple of grocery store today to do some shopping, and was very pleasantly surprised to find shiny new SmartSource tear pad coupons in my area! You may have already spotted these in stores near you, but if not, hang tight, as the SmartSource reps will be making the rounds soon. There are some pretty good ones this time around, and here is the list of what I was able to find today:
Save $2 on any one Air Wick scented oil product
Save $1 on any 4×100 Danone Danette
Save $2 on any Aleve product 20 count or higher
Save 50 cents on any4x93ml Activia Drinkable from Danone
Save $1 on the purchase of any Danone 0% product
Free Soft Baked Quaker Cookies when yo spend $5 on any Quaker products
Save $1.50 on the purchase of one bottle of Rolaids Chewable tablets
Save $4 when you buy Folgers Coffee, Smuckers Jam, and one Wonder product
Save $2 on any Benadryl 250ml
Save 50 cents on any one Sunlight product
Save $2 on any one PowerCore product
Save $2 on any one Finish Max in 1 or Quantum Max
Save $2 on any Finish Dishwasher Cleaner, Jet-Dry, or Freshener
Have you found any that I wasn't able to? Let us know what you have spotted in your area!