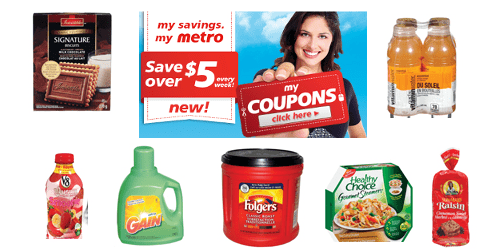 Metro (Ontario) has new printable coupons available starting today.   There are some general ones and you can enter your Airmiles number to get additional personalized coupons.
$1.50 off Gain Liquid Laundry Detergent
$1.50 off Folgers Roasted and Ground Coffee
$1.50 off Healthy Choice Gourmet Steamers
$1.00 off SunMaid Raisin Bread
$2.00 off Glaceau Vitamin Water (multipack)
$1.00 off V8 V-Fusion Smoothie
$1.00 off Irresistibles Cookies
Click here to print your coupons. What personalized ones did you receive?