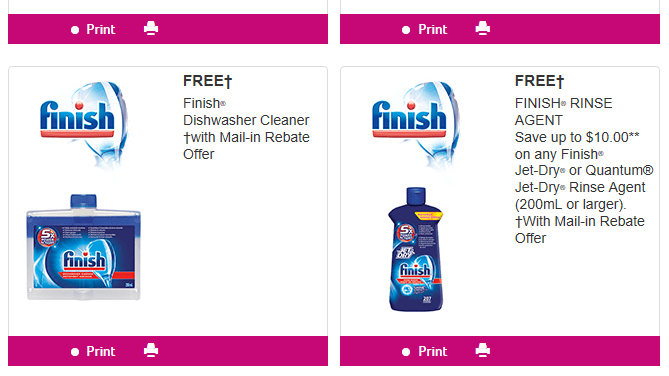 The SmartSaver savings portal has just been updated with the first new round of mail in rebate offers for the year. Head over to the portal by clicking the link below, where you can now print these brand new offers:
Try it free on any one Air Wick Freshmatic or Scented Oil Starter Kit
Try it free one any one Air Wick V.I.Poo product
Free Finish Detergent with mail in rebate offer
Free Finish Dishwasher Cleaner with mail in rebate offer
Free Finish Rinse Agent up to $10
Try it free Resolve
Buy one Durex Intense Orgasmic Gel and get 1 Durex Intense Orgasmic Condom Box free with mail in rebate
You will have to see each offer for the maximum refund amounts. Purchases must be made between January the 29th and February the 28th. If you have never done these SmartSaver mail in rebates, it is important to note that you must print the offer form to mail in with the product. If you plan on completing an offer make sure you print it immediately as some do disappear quickly.
Click here to print your mail in rebate offers.