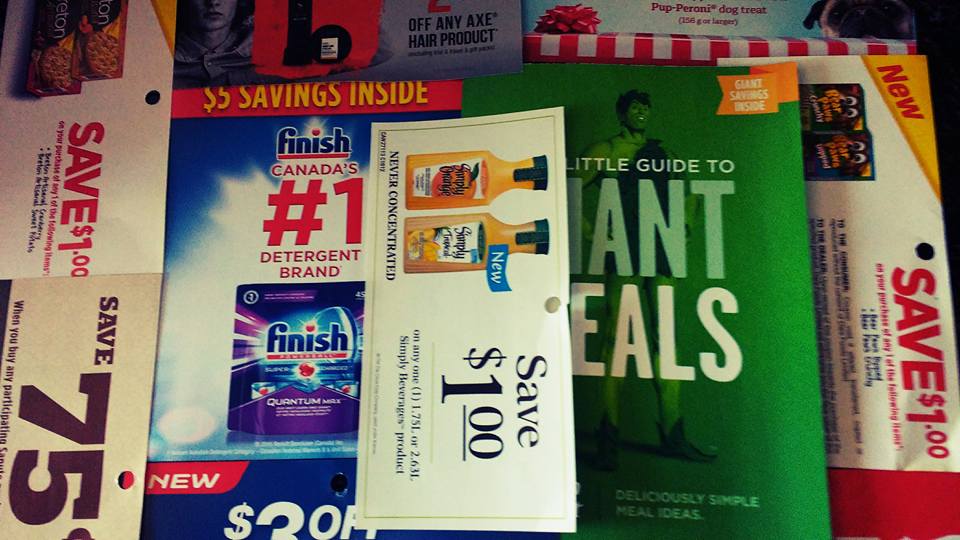 It's a good time to get out there and have a look for some of the new Smart Source tear pad coupons showing up in stores. You may want to head to a loblaws banner store and look for their coupon zone board as a starting point. Some of the newer coupons that you may find there are as follows:
Save $2 on any package of President Feta 150-400g
Save $1 on Windsor Kosher Salt
Save $1 on Windsor Fine Sea Salt, Coarse Sea Salt, or Extra Coarse Sea Salt Mill Refill
Save $1.50 on Le Saunier de Camargue Fleur de Sel
Save $1 on Bear Paws Dipped or Bear Paws Crunchy
Save $1 when you purchase any PAM cooking spray
Save $4 on any one Finish Quantum Max or Max in 1
Save $1 on any Finish Dishwasher Cleaner, Jet-Dry, or Freshener
Save $3 on any Advil 12 Hour 30 or 52 size
Save 75 cents on any Saputo Cheese product
Save $1 on any Simply Beverages product
Save $2 on any Axe Hair Product
Save $1 on any Breton Artisanal Cranberry or Sweet Potato
Save $1 on any one Milk Bone or Pup-eroni dog treat
Save $1 on any two Green Giant frozen products
This is not all you find, there are several more out there of course, and some coupons will vary by part of the country. Happy coupon hunting.