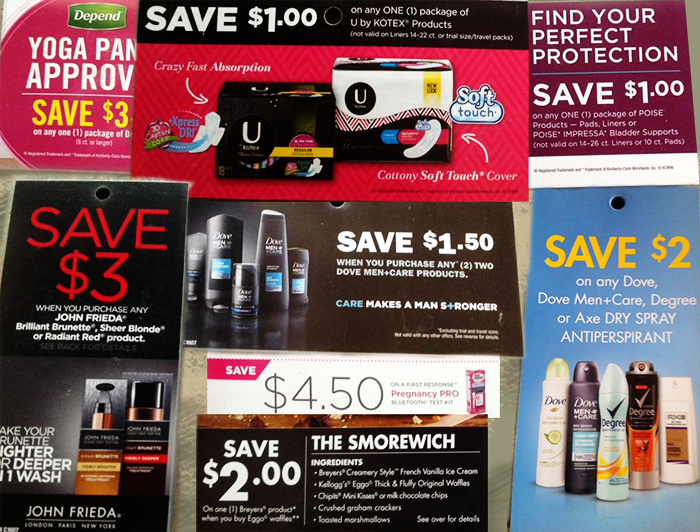 Forum user Nancy has sent us a list of the coupons you can expect to find in grocery and drug stores over the coming weeks.
$2 off when you buy Eggo waffles and any Breyers product (excludes Breyers Classic Blue pack)
$0.50 off Barilla Pronto
$0.50 off Gay Lea Sour Cream
$1 off Hellmann's Carefully Crafted
$2 off any Dove, Dove Men+Care, Degree or Axe Dry Spray
$1.50 when you buy 2 Dove Men+Care products
$3 off any John Frieda Brilliant Brunette, Sheer Blonde or Radiant Red products
$1 u by Kotex (excludes all trial packs and 14-22pk liners)
$3 off any package of Depend (8pk or larger)
$1 off any package of Poise (excludes 10pk pads and 14-26pk liners)
$4.50 off any Pregnancy Pro kit
Which of these coupons will you be using?  These coupons should start showing up in stores starting this week and as always, will vary by store and region.