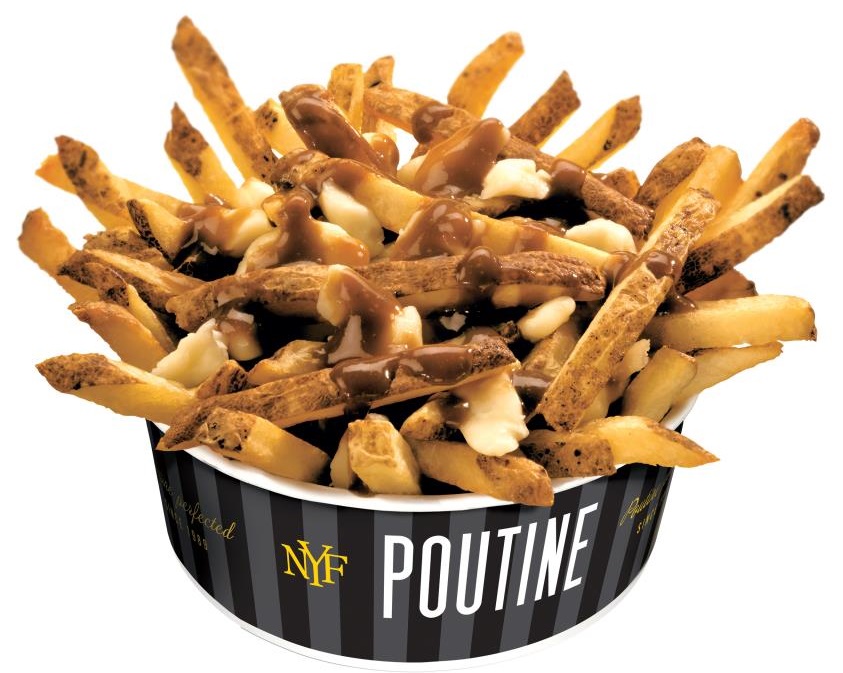 New York Fries Canada has a great offer for anyone who is a fan of their great fries and poutines! Simply sign up for the NYF Fry Society loyalty program and get a free soft drink! Signing up is free and easy! Simply sign up online, or download the app for your smartphone and start collecting rewards! Every purchase you make earns you 1 point and after 10 purchases you can choose any 1 item off the menu and get it for free!
Not only that, but if you chose to become a Fry Society Aficionado you get added benefits. Get your re-loadable e-card and load it with a minimum of $25 to earn a free poutine! Not only that, but you can get free regular fries on your birthday and get exclusive deals for members only!
If you're already a fan of NYF, this is a great way to start earning rewards that can save you at lunch time. You'll see the free drink offer on your account once you sign up. This offer is available until April 30, 2015.
Click here to sign up for New York Fry Canada's Fry Society for FREE drink