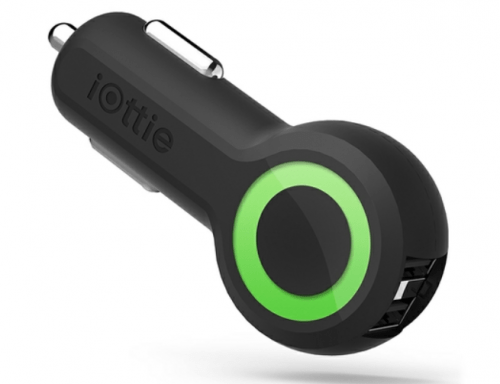 Newegg Canada has a great deal available online right now! Head over to Newegg and you could save $17 off your purchase of an iOttie RapidVOLT Dual Port USB Car Charger! Normally sold for $29.99, you can find it on sale now for $19.99. Not only that, but enter the promo code 0901CABDS02 at checkout and you could save an extra $7 off this item, bringing the price down to $12.99! This is a good price at Newegg as the next lowest price I was able to find for the same item  was $19.78 at Amazon Canada. This iOttie Car Charger is great for when you need to charge your devices on the go. It has dual USB ports, so you can charge both your smartphone and tablet simultaneously. With an included greed LED light, it's easy for you to know when this device is on and working! Plug the RapidVOLT charger into your auxiliary or cigarette lighter socket, attach your USB charging cord and sit back at the Car Charger quickly and effeciently charges your device. Not only that, but there is a benefit of smart charge technology so that you won't have to worry about overcharging your devices. The reviews around the internet for this device are a bit mixed. Many people say that it will quickly and efficiently charge, but it's not an item that will last you for more than a year.
This offer is on for a limited time only, or while supplies last. Enter the item specific promo code 0901CABDS02 to bring the price down to $12.99. Newegg Canada offers $2.99 shipping for this item.
Click here to purcahse the iOttie RapidVOLT Dual Port USB Car Charger from Newegg Canada.