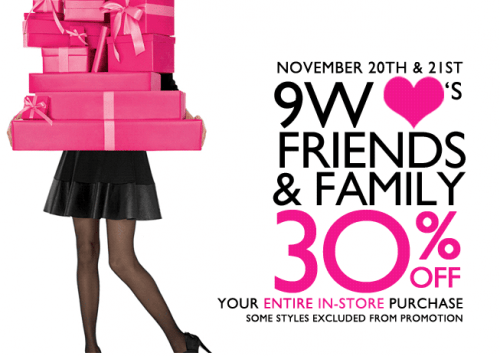 Hurry on over to Nine West Canada (virtually) to check out the special savings you can get on items online on a wide selection of styles at 30% off!
A few Nine West particulars:
Handbags starting at $39.99 (including 30% off)

Shoes from $60 (including 30% off)
'Makinsense' boots (a personal favourite) at $154.9
Nine West Canada brings us this awesome deal just before the weather starts to shift, and gives us a perfect time to pick out that new pair of boots to get in style for the season. Check out Nine West Canada online today to see what has your name written on it this Christmas season! This super deal is only on for today (Nov 20) and tomorrow (Nov. 21), hurry  to Nine West Canada online while your favourite boots are still available!