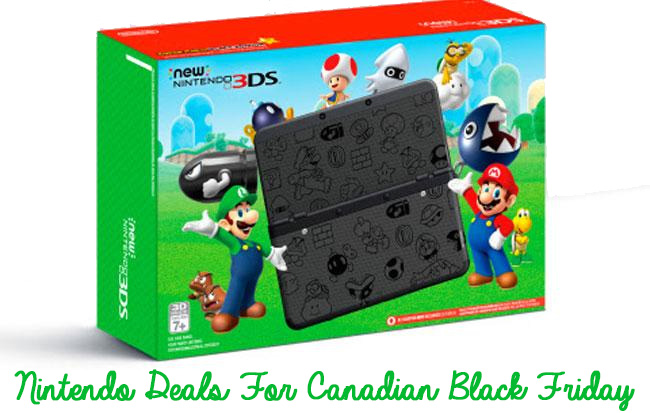 If you were hoping for some great deals from Nintendo with Switch soon to come out and the new NES consoles sold out, prepare to be disappointed.  While the Black Friday flyers would usually be filled with deals, the only one to be found is the new Nintendo 3DS.
Both Walmart and Best Buy have limited edition Nintendo 3DS Super Mario Editions for around $140.  Walmart is a little cheaper at $139.96 while Best Buy is $139.99.
Those hoping of a Nintendo 3DS XL, and I know there are quite a few of you on the SmartCanucks forums, they seem to holding at around $240.  Since Shoppers Drug Mart has had them in stock recently, you may be better off checking there with a 20x coupon on your card.  If you can't get a sale, you can make around $100 in points at a bonus redemption.
Hoping to pick up a Nintendo NES classic system?  Like Hatchimals, they have been sold out for a while but it may be worth watching Amazon.ca for flash sales as they did offer Hatchimals to Prime members recently.  They are supposed to get more stock for the holidays though and since it is not on sale, may be worth waiting to buy after Black Friday.