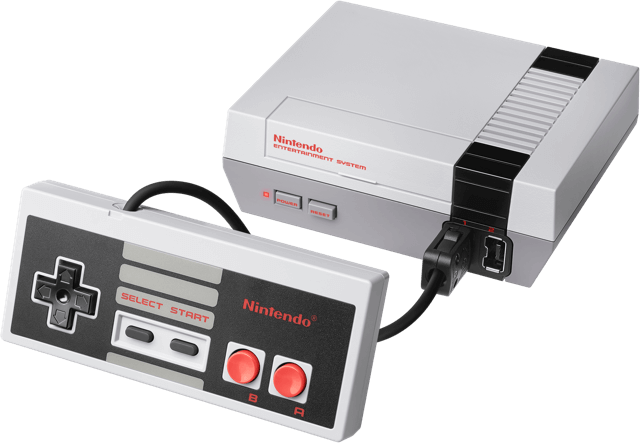 For those gamers who are nostalgic for a simpler time, a time without virtual realities and cloud services, then you'll be pleased to hear that Nintendo Canada is re-releasing the NES Classic Edition. This is a miniaturized version of the entertainment system that "started it all" back in 1985, and it was previously re-released by Nintendo back in 2016.
Unfortunately, due to an overwhelming popularity with the #throwbackThursday crowd, this first re-release sold out VERY quickly, leading to resellers on third-party sites to jackup the price far higher than the original sale price of just $79.99.
This second re-release will be available on June 29, 2018 and, as per Nintendo's announcement on Twitter, the system will continue to be sold through till the end of the year. Any retailer that sells video games should have the NES system available, but if you're at all concerned about this, you could call ahead to confirm.
Included with each NES Classic edition will be the following:
30 classic retro NES games
developer interviews of classic games
one NES Classic controller (*can be used with NES Virtual Console games on your Wii or Wii U console)
NES Classic Edition system
HDMI cable
AC adapter
Click here to learn more about the NES Classic Edition from Nintendo Canada.