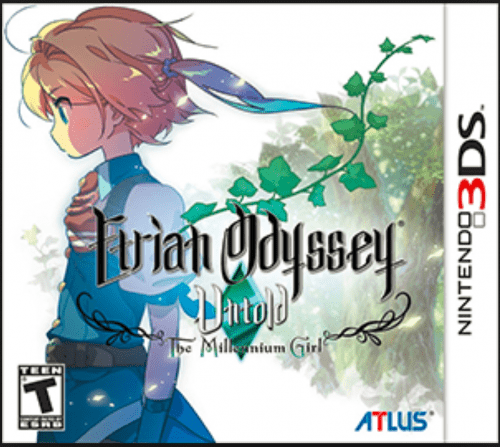 The Nintendo e-Shop Canada has dropped the prices on a variety of great game titles for both the Wii U and 3DS systems. If you're looking to save on some new games for either system, then check out these weekly offers on games for as little as $0.50!
While some of the simpler games are being sold on the e-Shop for low prices, you can save on great titles that aren't as well known, but have amazing reviews such as Etrian Odyssey Untold: The Millennium Girl on Nintendo 3DS. This title normally sells for $29.99, but you can purchase it now for only $14.99. This game is not well known in North America, but has amazing reviews all between 9/10 and 10/10 in Japan. Etria is a land that has long welcomed explorers, and you can become one of them as you uncover the truth behind the labyrinth that swallows all. This game has 2 modes of play, Story mode and Classic Mode. In Story mode, you will encounter the maiden who has lived a thousand years and the growing mystery that surrounds her past. In Classic Mode, you will experience the beautifully upgraded version of the original Etrian Odyssey games, with brand new 3D graphics and gameplay.
Other game titles on sale this week include:
$7.99 for AeternoBlade (3DS) (reg $14.99)
$3.20 for Another World – 20th Anniversary Edition (3DS) (reg $7.99)
$4.99 Pazuru (3DS) (reg $5.99)
$2.99 for Talking Phrasebook- 7 Languages (3DS) (reg $4.99)
$4.99 for Phineas and Ferb: Quest for Cool Stuff (3DS) (reg $19.99)
$2.99 for Fractured Soul (3DS) (reg $11.99)
$14.99 for Big Hero 6 Battle in the Bay (3DS) (reg $19.99)
$14.99 for Disney Frozen: Olaf's Quest (3DS) (reg $19.99)
$0.50 for POKER DICE SOLITAIRE FUTURE (Wii U) (reg $1.49)
$0.50 for Shut the Box (Wii U) (reg $1.49)
$3.33 for Stealth Inc 2: A Game of Clones (Wii U) (reg $14.99)
$8.99 for Trine Enchanted Edition (Wii U) (reg $14.99)
These offers are on for a limited time only. Log onto the e-Shop on your Wii U or 3DS to get these downloads.
Click here to shop more deals on the Nintendo Canada e-Shop.