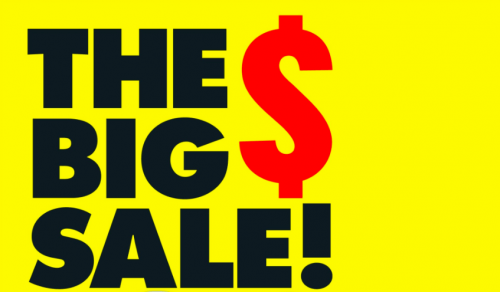 If you don't already live nearby to a No Frills Canada location, this big $1 sale may make it worth while for you to venture a bit further for your weekly groceries. Within this sale, No Frills is selling select products, like fresh produce, home cleaning products and other staples groceries for between $1-$2.
A brief roundup of some of the kinds of sales you can expect to find at No Frills, though they may vary by each location, are:
$1 deals
18x 500mL Real Canadian Natural Spring Water
PC whole white mushrooms (227g)
no name apples 1kg bag
Alcan Foil Wrap 25′, Glad Plastic Cling Wrap 30m or Glad Zipper Sandwich Bags (50)
Duncan Hines Cake or Brownie Mix (450g-535g) or frosting 450g
POM Juice 237mL
3lb bag of yellow onions
2/$1 Unico Tomato paste 156mL
French's Mustard 225mL
Imperial Margarine 454g
Sponge towels 2 pack
$2 deals
1lb strawberries or 6oz blackberries
boneless pork half loin 4.41/kg
fresh chicken wings 4.41/kg
3lb bag of navel oranges
Yoplait Source Yogurt (650g)
Lay's or Double Dutch Potato Chips or Humpty Dumpty Snacks 180g-300g
Kellogg's Rice Krispies, Corn Flakes or All Bran Flakes cereal 285g-450g
Lysol disinfectant wipes 70 ct. or Mr. Clean 1.2L
These deals will be available until May 7th.
Click here to check out this week's flyer from No Frills Canada.