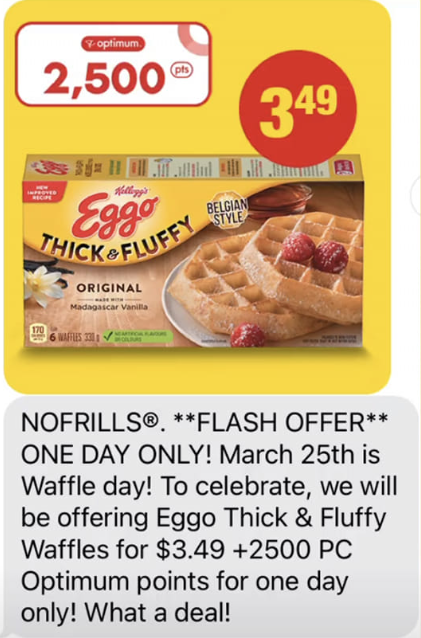 You might have already received this text from No Frills this morning, but for those who did not and aren't aware, today only, get 2,500 PC Optimum points when you purchase Eggo Thick & Fluffy Waffles!
March 25th is Waffle day and No Frills is celebrating with this flash offer. The offer is available in-store to everyone, and there is no limit on how many you can purchase for this offer, unless your store has placed it's own limits. The offer is valid on the Thick & Fluffy variety only, and priced at $3.49 your cost is just 99 cents after factoring in the $2.50 value of the PC Optimum points you will receive.
I believe there were also $1 Eggo coupons out there at some points, so if you are lucky enough to have any of those your waffles would be free!
Click here to view the No Frills flyer for this week.