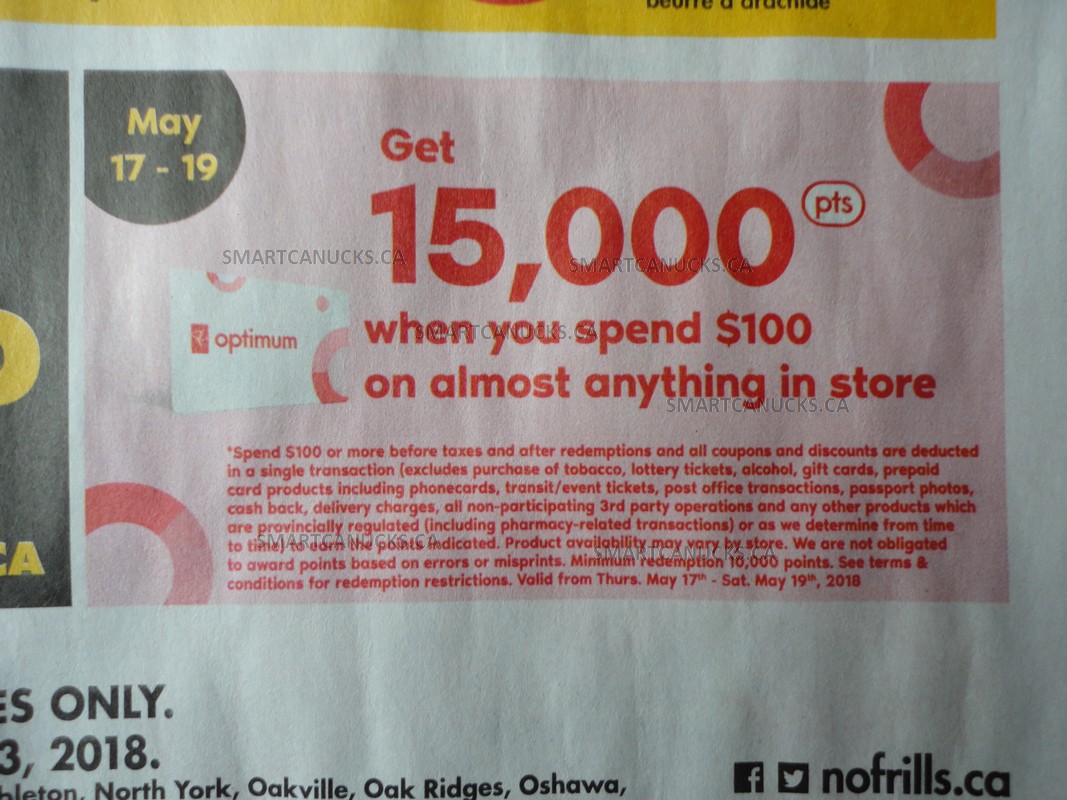 No Frills may be the place that you want to do your weekly grocery shop this week, because for three days, from the 17th of May to the 19th, you will receive 15,000 points when you spend $100 on nearly anything in the store.
Coupons do count towards the total amount you need to spend, so pull out any high value coupons you could potentially use, and this is the perfect time to use your free product coupons. Although some people claim that they do not, you SHOULD receive the 15,000 if you redeem $100, or a portion of the $100 as well.
Also, have a look at your PC Plus offers for this week as you can push forward up to four offers for use next week. Keep those offers for things that you can purchase with your $100 spend and you can really rack up some points.
Click here to view this offer in the No Frills Ontario flyer.