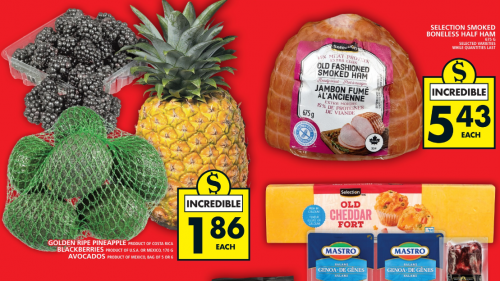 Starting tomorrow there is a fantastic deal on bags of Avocados at No Frills Ontario when you price match Food Basics. From December the 8th to the 14th, Food Basics has bags of 5 or 6 avocados advertised for $1.86. If you are able to price match the Food Basics flyer at your No Frills location, then you are going to want to do so!
Each week No Frills has an offer of 4,000 PC Optimum points when you purchase four select produce items, and this week the bag of 5 or 6 avocados is one of those items. No Frills typically allows price matching of up to four of the same item, so you should be able to price match four bags of avocados to the Food Basics price and collect the 4,000 PC Optimum points. This works out to $3.44 for the four bags, or just 86 cents for each 5 or 6 avocados!
Click here to view the offer to price match in the Food Basics Ontario flyer.