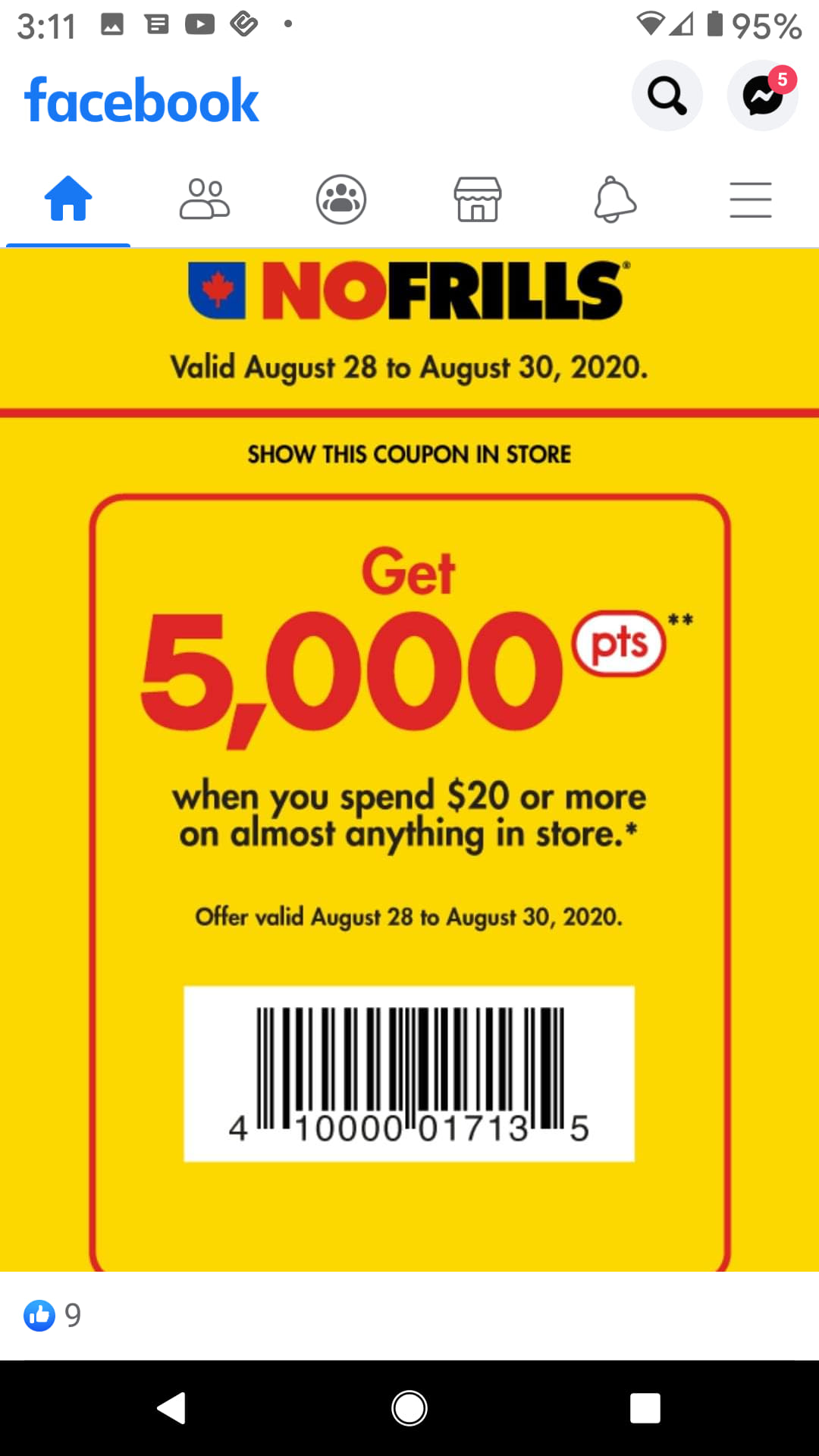 Get 5,000 PC Optimum points when you spend $20 at No Frills Ontario from tomorrw, August the 28th, to Saturday, August the 30th.
To get these bonus points you can take a screen shot of the offer above and scan it at the cash in addition to your PC Optimum card. I do not know where this offer originated, but since it is a scannable offer with a barcode it can be used by anyone.
There was an issue with a printable coupon for $5 off in the past at No Frills. It was difficult to print and then it would not scan in the store. If there are any issues with this offer please don't shoot the messenger, but if you are shopping at No Frills anyhow this weekend, then it's certainly worth a try. If it does work then yes, you could break up purchases into $20 amounts and go through the cash more than once, however, this could lead to them pulling this offer so please use it responsibly.
Click here to view the No Frills Ontario flyer for this week.