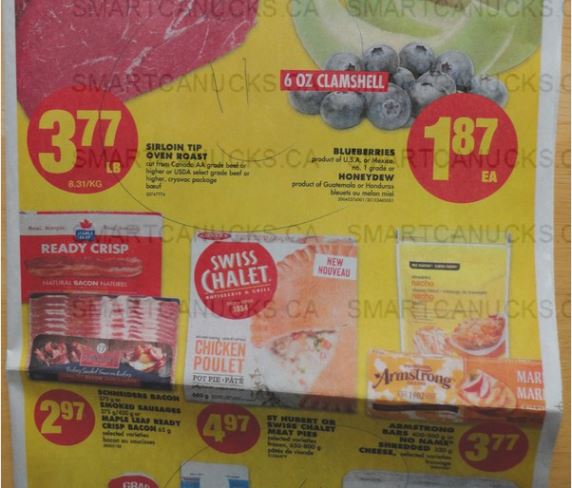 This week at No Frills Ontario, get Armstrong Cheese bars for a great price with a recent coupon. Until March 27th, No Frills has Armstrong cheese bars 400g – 500g on sale for $3.77. Use the recent tear pad coupon for 75 cents off the purchase of any Armstrong cheese, and pick up these cheese bars for just $3.02
There are some other good deals to make note of as well. The Maple Leaf Ready Crisp bacon is $2.97 and there are coupons for $2 off from a couple months back. Also, Schneiders smoked sausages are just $2.97, and there is currently a tear pad coupon out there for $2 off, making them just 97 cents as well. If you don't have the Schneiders coupon you may still be able to find it. I've noticed a plastic container full of them at Fortinos near the product this last week, so keep an eye out.
Click here to view these offers in the No Frills Ontario flyer.