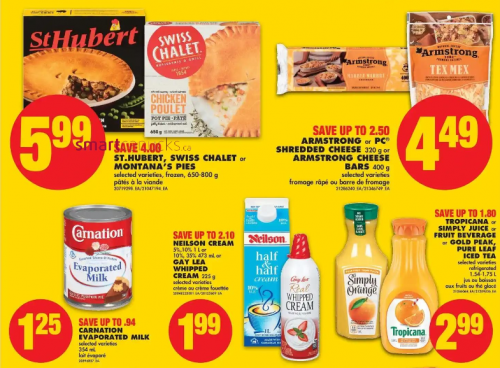 This week at No Frills Ontario Armstrong or PC Shredded Cheese, and Armstrong Cheese Bars are all advertised for $$4.49. This is a great price at up to $2.50 off the regular price for these products. If you purchase the Armstrong shredded cheese there is a printable coupon that you can use that is still available, and you will get it for a much lower price!
If you click the link below to visit the Dairy Farmers of Ontario coupon portal, you will find a coupon there for $1.50 off the purchase of Armstrong shredded cheese. Print and use the coupon and pay just $2.99 for a bag of the cheese. If you don't have a printer, there is a currently a tear pad coupon out there for $1 off, and I've seen this coupon at several different stores so keep an eye out!
Click here to view this offer in the No Frills Ontario flyer.
Click here to get your coupon for $1.50 off the purchase of Armstrong Shredded Cheese.