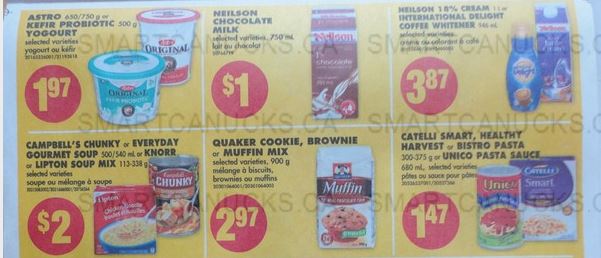 Astro Kefir yogurt tubs are on sale this week at No Frills Ontario for $1.97 until November the 20th. This is already a really low price for this yogurt, but you may have a coupon that would make it just 97 cents.
A while back there was a $1 mail out coupon for the Kefir, that is no longer available, but if you happen to have it, you can pick up this yogurt for just 97 cents until the end of tomorrow. You might also still have a free product coupon for this yogurt, and if you do, don't forget to use it before it expires at the end of this year.
As far as other yogurt deals in this flyer, while there are no longer coupons for these items, the Yoplait Source tubs, Minigo, and Tubes, are all on sale for $1.97 this week, which is a fairly low price.
Click here to view these offers in the No Frills Ontario flyer.