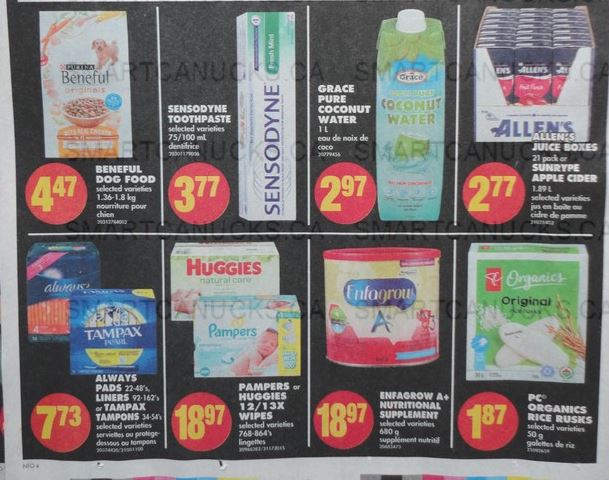 Beneful dry dog food 1.36 – 1.8kg is on sale at No Frills Ontario this week for $4.47. There is a printable coupon still available for $3 off the purchase of Beneful. Use this coupon that you can find through the link below, and pay just $1.47 a bag.
Another good deal at No Frills that doesn't require a coupon is the Janes Boneless Bites for $5.77. The 1kg box of Janes chicken breast fillets is also advertised for $5.77, however the store nearest me had no trace of them, and not even a regular home for them down the frozen aisle. So whether any store at all even has them this week is something I would wonder about.
The six pack Coca-Cola or Canada Dry bottles for $1.95 is also a stock up price since sale prices are more often around $2.49. With the holidays just around the bend this might be an item you'll want to have on hand for mixed drinks, etc.
Click here to view these offers in the No Frills Ontario flyer.
Click here to print your coupon for $3 off Beneful.