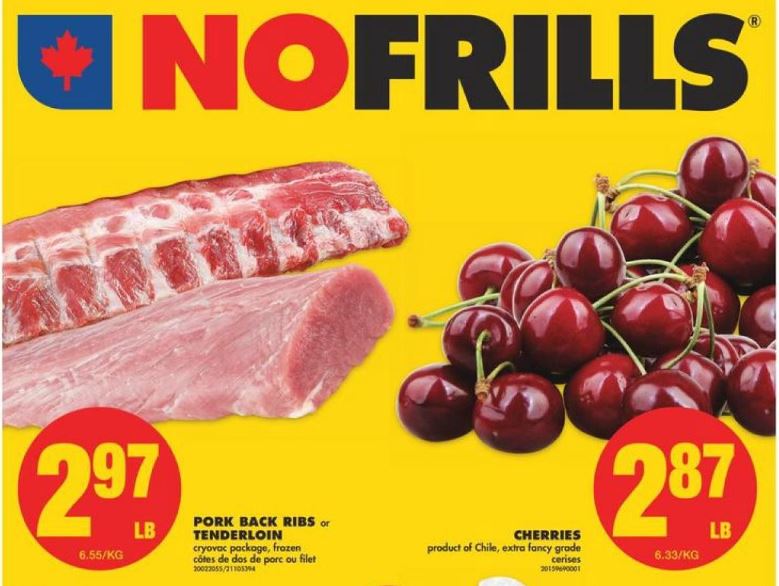 A new No Frills Ontario flyer begins tomorrow, and here is a list of some of the deals that you will find that will be valid until the 6th of January. While you are browsing the flyer be sure to make note of any deals that match up with your current PC Optimum offers. Your current offers will end this evening, but you can save up to four of them for next week. Here are some of the flyer deals that start tomorrow:
Janes Pub Style Chicken $4.97
Red or Green Peppers Package of 4 $2.77
Black Diamond Cheese Slices $1.87
Kraft Peanut Butter or Hazelnut Spread $3.77
Nature Valley Bars, Betty Crocker or Mott's Fruit Snacks $1.87
Allen's Case of 21 Drinking Boxes $2.87
Strawberries 2/$5
International Delight or Gay Lea Whipped Cream $2
Cooking Spinach $1.27
PC World of Flavours Marinated Roasts $10.97
D'Italiano Buns 2/$5
Cracker Barrel Natural Slices $3.97
Kellogg's Family Size Cereal $4.97
Cheez-It Crackers $2
Lay's or Pringles $1.67
Philadelphia Cream Cheese $2.97
Click here to view the flyer on our forum!