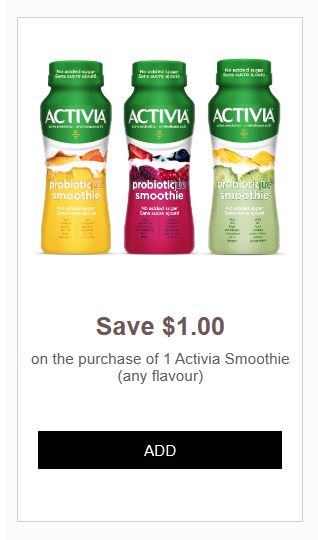 If you are heading to No Frills in Ontario this week be sure to pick up the free Activia Smoothie that you can get using a printable coupon that is still available.
This week No Frills has the Activia Smoothies advertised for $1, and if you visit the Activia website you will find a coupon for $1 off any Activia Smoothie. You may print the coupon only once, but you can use this to get a Smoothie for free! You will also see there is a coupon for 50 cents off the purchase of any Activia product, so you could use this one to get a second Smoothie for just 50 cents. The coupons though the website change monthly, so if you visit again in a while you will be able to print more coupons.
Click here to print your coupons through the Activia Canada website.
Click here to view this offer in the No Frills Ontario flyer.