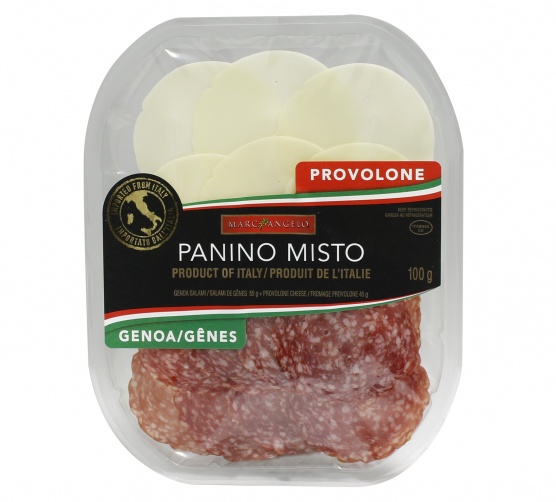 You can pick up some free Marc Angelo deli meat this week at No Frills Ontario! It doesn't appear to be advertised in the flyer, but No Frills has Marc Angelo Salami or Prosciutto on sale for 97 cents a package. Yes, these are teeny packages to begin with, but if you have the right coupon you can get them for free.
The last issue of the SmartSource insert, which you likely received last week, has a coupon for $1 off the purchase of Marc Angelo deli meat. Use this coupon, and you can pick up the Marc Angelo deli meat for free.
This deal can actually be a moneymaker as well, depending on the personal PC Optimum that you may have for this week. If you have the offer for deli meat from the deli counter, 200 points per $1 spent, you will also receive 20% back in points on your free deli meat!
Click here to view the No Frills Ontario flyer for this week.