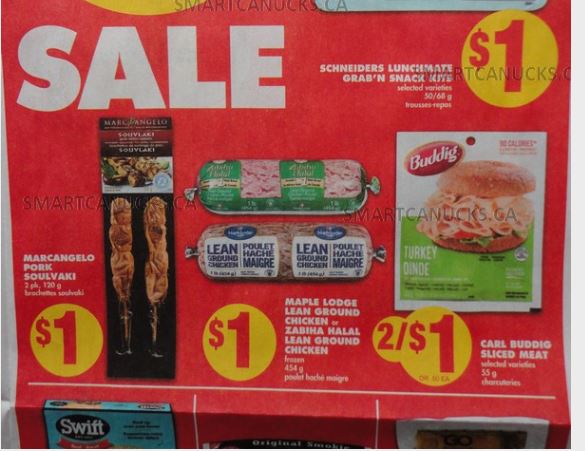 Get a freebie with a coupon at No Frills Ontario this week! Until February the 20th, as part of their dollar sale, No Frills has Maple Lodge Lean Ground Chicken, and Zabiha Halal Lean Ground Chicken, 454g, on sale just $1.
You may still have a tear pad coupon from last year that is still valid for $1 off the purchase of any Zabiha Halal product. Use these coupons on the ground chicken and get it completely free!
Even without the coupon this is still a great deal at $1, and here are some of the other items priced at $1 this week:
Campbell's Condonsed Soup 2/$1
Lantic Sugar $1
Pineapple $1
Grape Tomtatoes $1
Blackberries $1
Dole Salad Mix $1
No Name Tortillas $1
No Name Sour Cream $1
Minute Maid Frozen Punch 2/$1
Betty Crocker Cake Mix $1
Pillsbury Crescent Rolls $1
Click here to view the No Frills Ontario valid until the 20th of February.