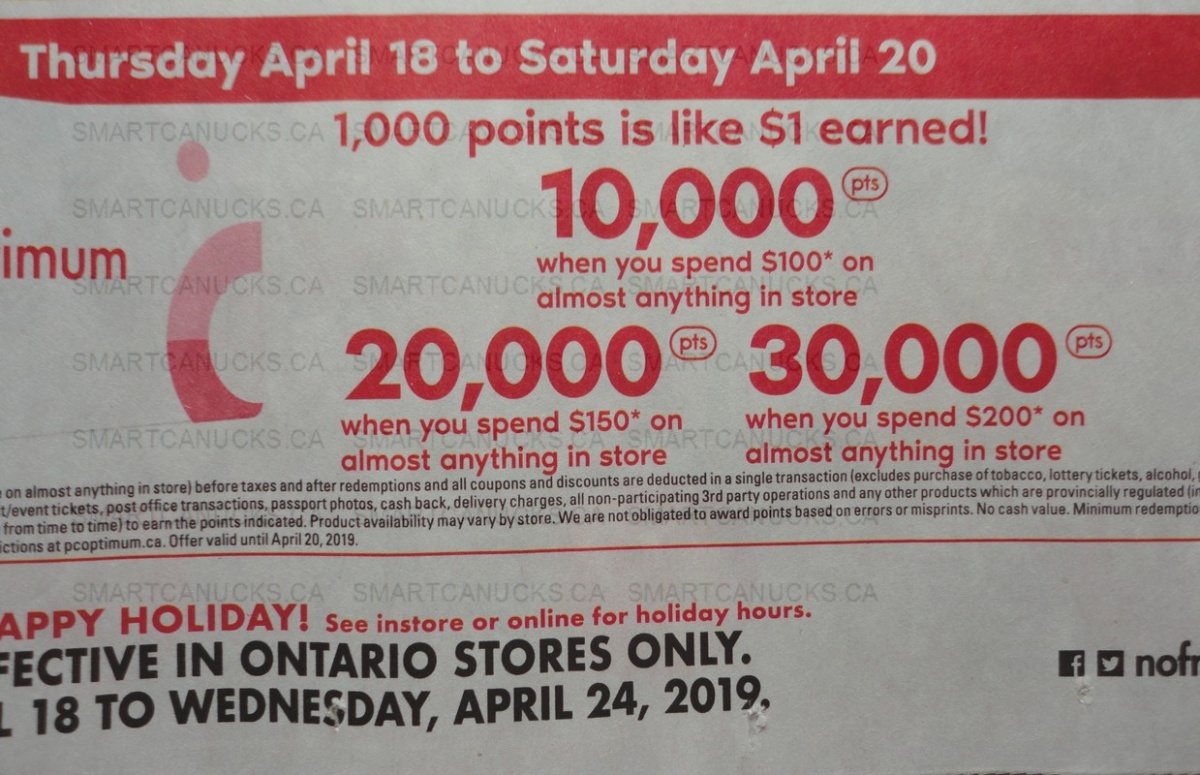 From April the 18th to the 20th, get bonus PC Optimum points when you do your shopping at No Frills Ontario. For these three days only, you will collect bonus PC Optimum points depending how much you spend in store.
Spend $100 and you will receive 10,000 PC Optimum points. Spending $150 will get you 20,000 PC Optimum points, and if you should spend $200, you will receive 30,000 PC Optimum points.
You can maximize these offers by purchasing items for which you have personal offers of bonus points, and additionally, you will receive the points even if you use coupons to lower the amount you spend out of pocket. You should also earn the points if you redeem points toward the purchase, whether it is the full amount, or just a portion.
Click here to view this offer in the No Frills Ontario flyer, valid Thursday, April the 18th, to Wednesday, April the 24th.