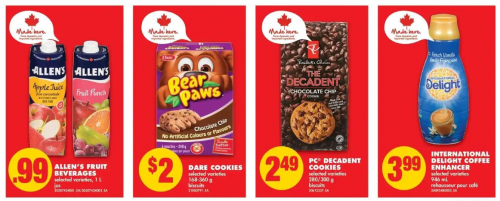 This week No Frills Ontario has the International Delight 946ml advertised for $3.99, and there is a printable coupon that is still available through the International Delight Canada website that you can use to get certain varieties for just $2.99!
If you click the link at the bottom the post, you will find a coupon that you can print for $1 off the purchase of International Delight Pumpkin Spice flavour, or the Pumpkin Spice Zero Sugar variety. Use this coupon at No Frills this week and you will pay just $2.99 for the large size bottle. If you aren't interested in the pumpkin spice varieties, keep your eyes peeled for a new tear pad coupon for $1 off the purchase of any variety of International Delight.
Click here to view this offer in the No Frills Ontario flyer.
Click here to print your coupon for $1 off the purchase of Pumpkin Spice International Delight.