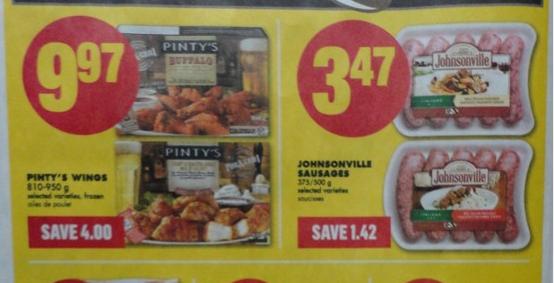 Earlier this month I mentioned that Johnsonville Canada sends out coupon to loyal customers who send them an email requesting them. Hopefully you did request those coupons at that time because there is a perfect opportunity to use those coupons at No Frill Ontario this week.
Johnsonville sausages are on sale for $3.47, a savings of $1.42. If you did request your coupons from the company, you may have already received your two coupons by mail for $2 off each package. Use those coupons and pay just $1.47 per package.
If you have not yet requested your coupons, you can click here to send Johnsonville a brief message and your coupons should arrive within a couple of weeks. They can be requested every three months.
Click here to view this offer in the No Frills Ontario flyer valid February the 2nd to the 8th.