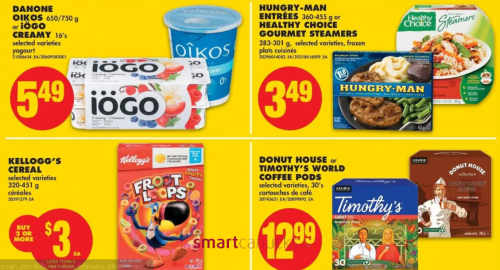 At No Frills Ontario this week, Kellogg's cereals are on sale for the price of $3 each if you purchase two boxes. This does include Kellogg's Frosted Flakes, and there is a printable coupon that you can use to get an even lower price.
The Kellogg's Canada coupon portal currently has a coupon available for $1 off the purchase of Frosted Flakes. With this coupon you will pay just $2 per box! You will need two coupons however, one for each box that you purchase.
Frosted Flakes also qualify for the Kellogg's Keep or Donate promotion, where you will receive a $5 prepaid card by mail when you purchase two participating boxes of cereal. Follow the directions on the box to upload your receipt and once verified your $5 prepaid card will be on the way. After the $5 prepaid card you will have made $1 on the two boxes!
Click here to view this offer in the No Frills Ontario flyer.
Click here to get your coupon for $1 off the purchase of Kellogg's Frosted Flakes.