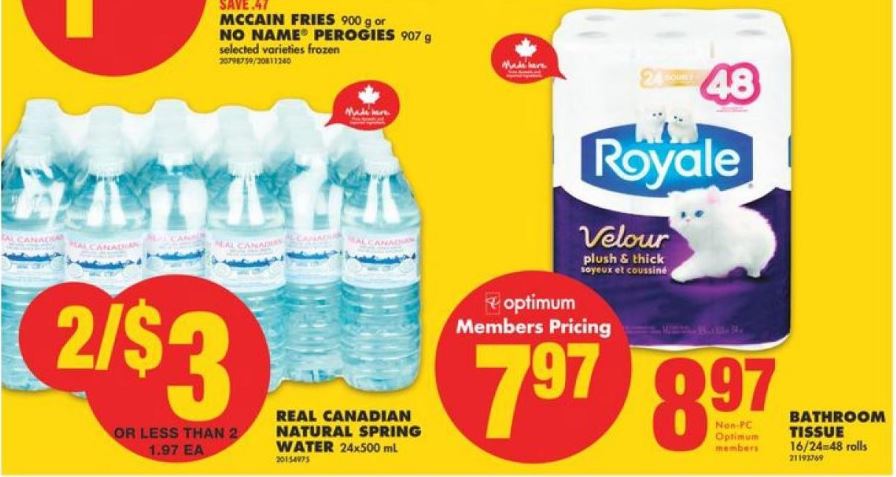 This week at No Frills Ontario, Royale bathroom tissue 16 or 24 rolls = 48 rolls is advertised for the price of $8.97, or $7.97 if you are a PC Optimum member.
There is currently a promotion where you will receive a $5 coupon by mail when you spend $20 or more on Royale products in one transaction. If you purchase three packages your cost will be $23.91 at the PC Optimum Member price, and you will get $5 back in the form of a coupon. This would make each 48 roll package just $6.30 each after factoring in that $5. You may also have printable coupon that you can use that are no longer available, and if you don't be sure to check the packaging of any Royale bathroom tissue that you already have at home. Most have a $1 coupon that you can cut out.
Click here to view this offer in the No Frills flyer.