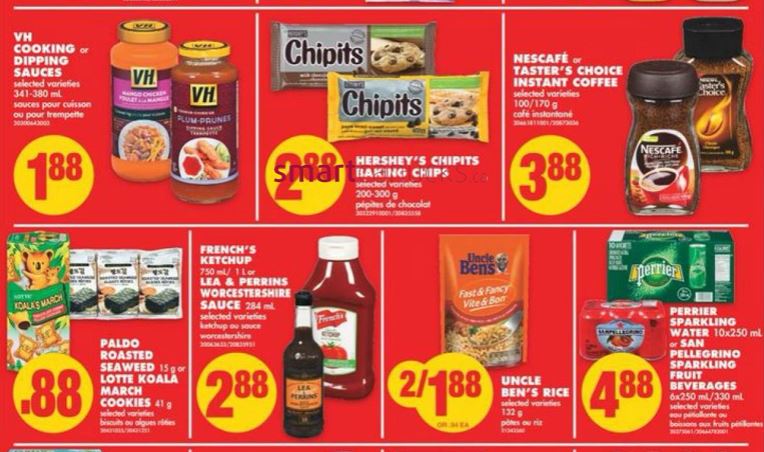 As part of their 88's sale, No Frills Ontario has VH cooking and dipping sauces on sale for $1.88 this week. No long ago, we had a coupon for $1 off the purchase of VH cooking sauces available through our SmartCanucks SmartSource printable coupon portal.
This coupon appears to be gone at the moment, but with any luck you did print it while it was available, and are able to pick up VH cooking sauce from No Frills this week for just 88 cents with the coupon. If you have not yet printed the coupon then you can check back to see if it becomes available again.
Another great deal in this flyer is the Cracker Barrel natural cheese slices advertised for $2.88. If you happen to see the new tear pad coupon for $1 off, you can get them for just $1.88 each this week.
Click here to view these offers in the No Frills Ontario flyer.