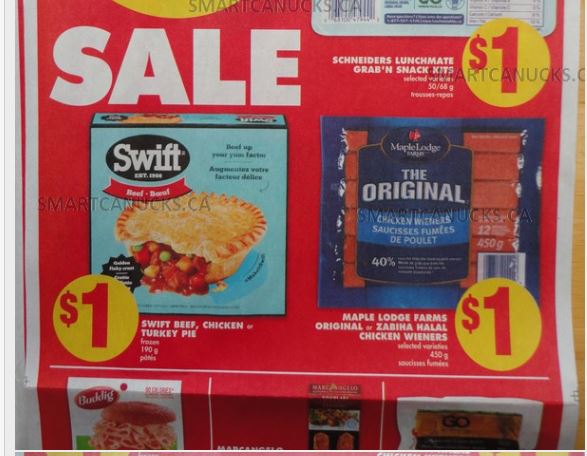 This week the $1 sale continues at No Frills Ontario, and you can pick up a freebie if you have the right coupon. This week the Maple Lodge Farms and Original chicken wieners, and Zabiha Halal chicken wieners are both on sale for $1. If you still have your coupons for $1 off the purchase of any Zabiha Halal product. then you can get this brand for free.
The tear pads were available some time ago, but they have a long expiry. You will not find these coupons in store at the moment. unless new ones happen to come out shortly.
You can also get Michelina's for less than $1 this week with a printable coupon that is still available. Visit the Michelina's Canada website to print a coupon for $1 off the purchase of 6 Michelina's frozen entrees. Price at $1 each this week that would make then 83 cents each with the coupon.
Click here to view these offers in the No Frills Ontario flyer.