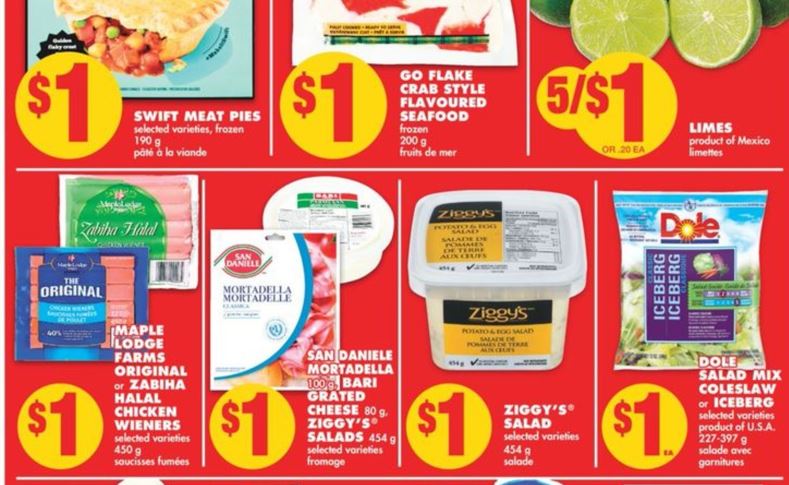 There's a freebie with a coupon at No Frills Ontario this week! Until November the 7th, Zabiha Halal Chicken Wieners are on sale for $1. There is a SmartSource tear pad coupon from a few months back for $1 off the purchase of any Zabiha product. Use this coupon and pick up the wieners for free.
There are plenty of $1 deals in the flyer for this week, and while you may not have coupons for these items, here are some of the things you can pick up for just $1:
2lb Bag of Carrots or Yellow Onions $1
Kale or Avocados $1
Bartlett Pears or Orchard Run Spartan Apple $1/lb
PC Whole White Mushrooms $1
Swift Meat Pies $1
Go Flake Crab Style Flavoured Seafood $1
Limes 5/$1
Ziggy's Salad $1
Dole Coleslaw or Iceberg Lettuce Mix $1
Old Mill English Muffins $1
Furlani Garlic Bread $1
Suraj Naan $1
10lb Bag Russet Potatoes $1
Pork Picnic Shoulder Roast $1/lb
PC Granola Bars or Fruit Crisps $1
Click here to view the No Frills Ontario flyer that runs until the 7th of November.