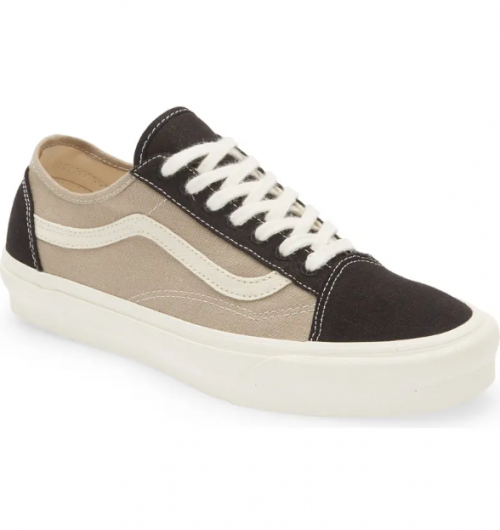 These Vans Old Skool Tapered Sneakers are 34% off currently at Nordstrom.ca. With a regular price of $99.95, they are now on sale for $64.99. These Vans shoes are inspired by classic skate style and have a laid-back vibe.
This particular Vans style is a unisex shoe, and is built on a unisex shoe construction, featuring a signature full fit. In terms of the women's sizes the fit is true to size, however, if you are ordering for a men's size it is suggested that you size up by one half size. The following men's and women's sizes are available:
8.5 Women's/7 Men's
9 Women's/7.5 Men's
9.5 Women's/8 Men's
10 Women's/8.5 Men's
10.5 Women's/9 Men's
11 Women's/9.5 Men's
11.5 Women's/10 Men's
12.5 Women's/11 Men's
13 Women's/11.5 Men's
14.5 Women's/13 Men's
Some sizes are available for store pickup, but shipping is always free from Nordstrom.ca as are returns. Some colours and sizes of the shoe will arrive before Christmas if ordered now. To ensure you receive any order from Nordstrom.ca in time for Christmas, your order should be placed by Noon ET on December the 13th.
Click here to get these Vans Old Skool Tapered Sneakers from Nordstrom.ca.