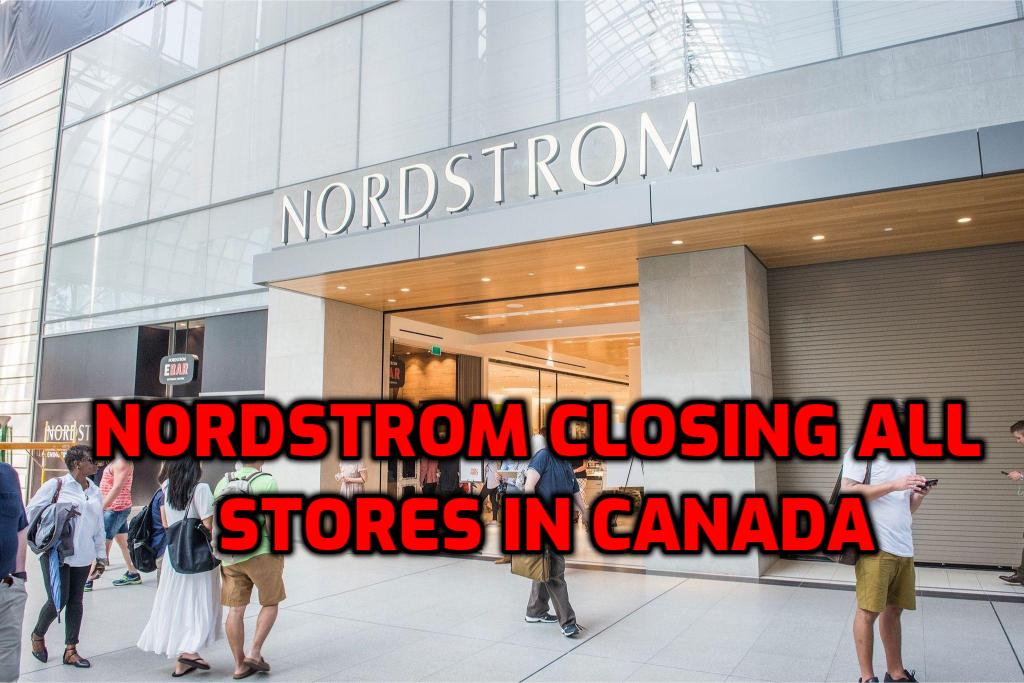 Bad news! Nordstrom is closing all 13 stores in Canada. Nordstrom currently has six Nordstrom stores and seven Nordstrom Rack stores.
This also means that all 2,500 Canadian Nordstrom employees will sadly lose their jobs. Nordstrom opened in Canada in 2014 and is shutting down due to declining sales and inability to become profitable:
"We entered Canada in 2014 with a plan to build and sustain a long-term business there. Despite our best efforts, we do not see a realistic path to probability for the Canadian business," CEO Erik Nordstrom said
Nordstrom will finalize store closures by end of June. So for us deal hunters, expect some deals from now till then. Don't forget to stop by your local Nordstrom Canada store and check out their clearance sale but watch out because their prices were too high to begin with.
I personally feel Nordstrom's closure is because of their ridiculously priced items. There was no way they could compete with sites like Shein and Temu.com who sell items for a fraction of the price.