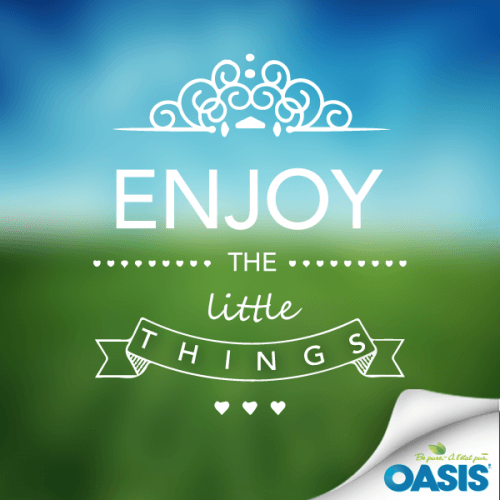 Oasis Canada is having a giveaway on their Facebook page!
To enter, all you have to do is share your motivational quote on their contest photo and you will have a chance to receive 3 FREE Oasis Juice Product Coupons. I love these Free Product Coupon giveaways because usually there are numerous winners. Oasis has not announced how many winners there will be, but they have announced that the winners will be drawn at random on April 11th, 2014 at 5:00PM.
Click here to enter the Oasis Canada Facebook Giveaway.