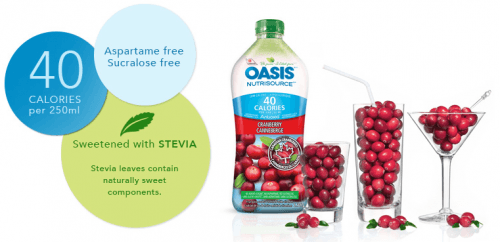 Here is a new mail-to-home coupon available from Oasis! The coupon will be delivered by mail. The Oasis coupon available is:
Save $1 on an Oasis NUTRISOURCE 1.3L product.
You are limited to use of 1 coupon per person per day. Please allow 4 to 6 weeks for your Oasis coupon to be delivered to your home.
Click here to get your Oasis mail-to-home coupon.