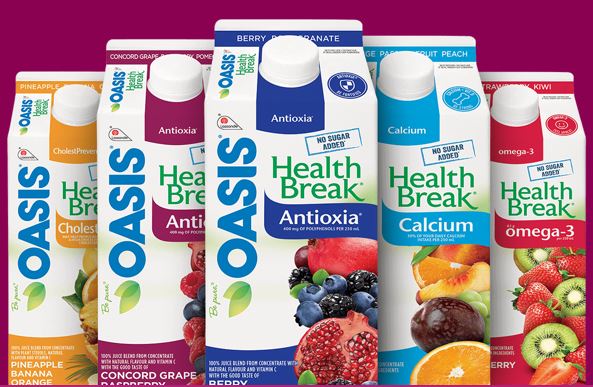 Oasis Canada has a new contest available, and everyone who enters the Give Your Health A Break contest will win a coupon for up to $2.50 off Oasis Health Break juice.
To enter the contest, complete the form that you will find by clicking the link below, and click Play Now. Your coupon amount will then be revealed, and the coupon itself will be sent to the email address that you entered.
There are 35,000 coupons available that are $1 in value, 10,000 coupons that are $1.50 in value are available, and 5,000 coupons in the amount of $2.50 are available. The offer will end on April the 17th 2020, or prior to that if all of the coupons have been claimed.
Click here to try your luck and get your coupon for Oasis Health Break juice!