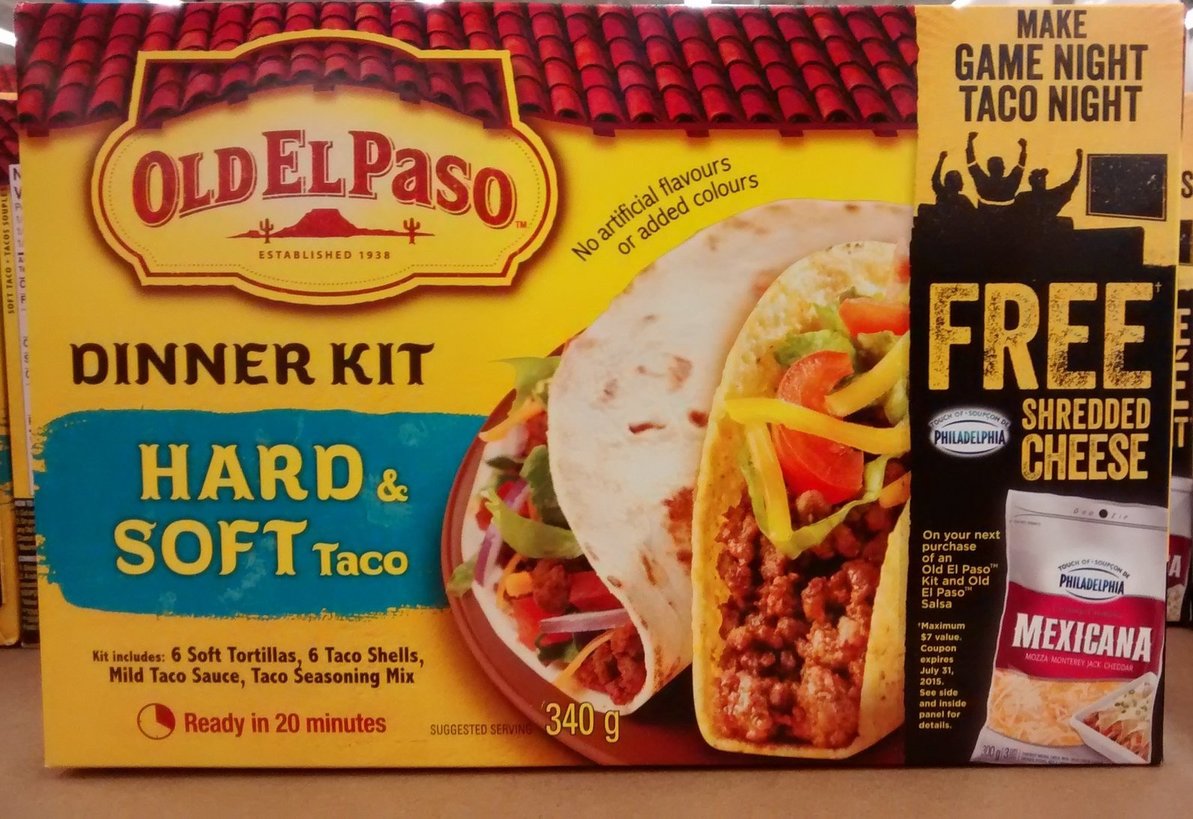 Thank you to forum member potohgold for posting about this great deal on our forum. Taco night is not taco night without cheese, and with this new offer from Old El Paso Canada, the cheese is now FREE!
Purchase a specially marked Old El Paso taco kit, and you will find a coupon on the box for FREE Kraft Touch of Philadelphia Mexicana shredded cheese, with a maximum value of $ 7. There are a couple of conditions with this offer. You cannot use the coupon on your initial purchase of the taco kit. It is valid on a subsequent purchase of an Old El Paso Taco Kit, and a jar of Old El Paso Salsa. At that time you can present the coupon and get your free Kraft shredded cheese. To clarify, you must purchase BOTH a taco kit and salsa in order to claim the free cheese.
If you can manage to use the coupon when both the taco kits and the salsa are on sale for $2.99 or less then this is actually a really great deal! The offer is valid until July the 31st, 2015.