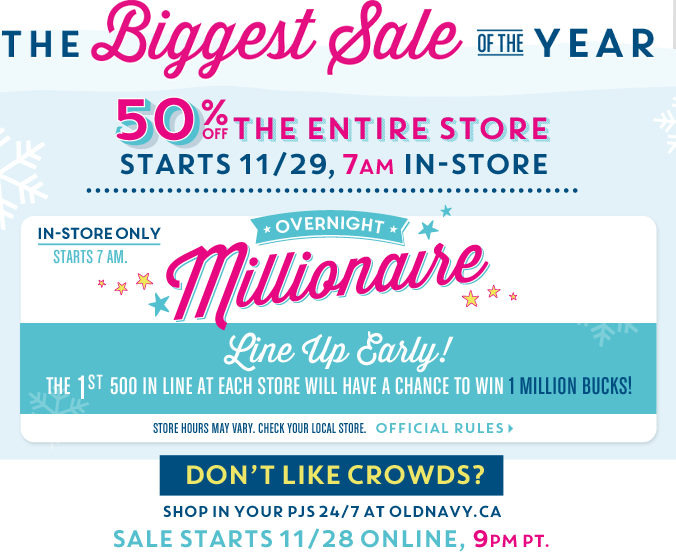 WOW Old Navy Canada is taking its Black Friday seriously with 50% off the entire store. It's good to see that some stores are still sticking the to discount being on the "entire" store like the good old Boxing Day years.
The Biggest Old Navy Canada Sale of the Year. 50% off the entire store. Black Friday sale:
starts November 28th, 2013 at 9pm PT online at oldnavy.ca.
starts November 29th, 2013 at 7am in-store.
Also at Old Navy in-store only line up early and the 1st 500 in line at each store will have a chance to win 1 million bucks. This part is pretty unexciting in my honest opinion. Do I personally want to wake up at 4am for a very very unlikely chance of winning? No.
More details on Old Navy Black Friday Sale here