Old Navy Canada will be running a promo code deal until midnight on February 10th that will save you 25% off your order total when you spend $100 or more online. The deal will include almost everything online, excluding Everyday Steals and Hot Deals, otherwise it's all fair game.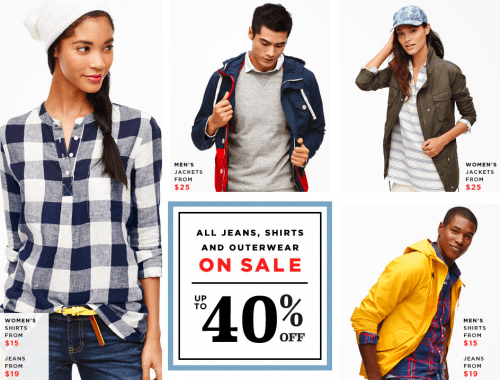 Be sure to also check out their current online promotions where you can save 40% off on all jeans, shirts and outerwear, and within the kids department where all kids and baby merchandise is up to 50% off. To claim your 25% off at checkout you will simply have to enter the promo code, SMILE, and then your 25% off will be discounted.
If you are at the qualifying fee of $100, you will also be eligible for free-shipping, as the minimum requirement for this offer is $50.
Click here to begin shopping at Old Navy Canada online.