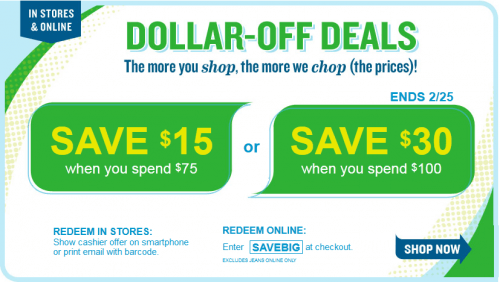 Old Navy Canada have a coupon where you save more when you spend more in-store and online.
Save $15 when you spend $75
Save $30 when you spend $100
To save, click here to print a coupon to use in-store or enter SAVEBIG at checkout online
If you are spending less than $75, their facebook reveal-a-deal coupon is 10% off any purchase in-store only.  Click here to print that coupon.