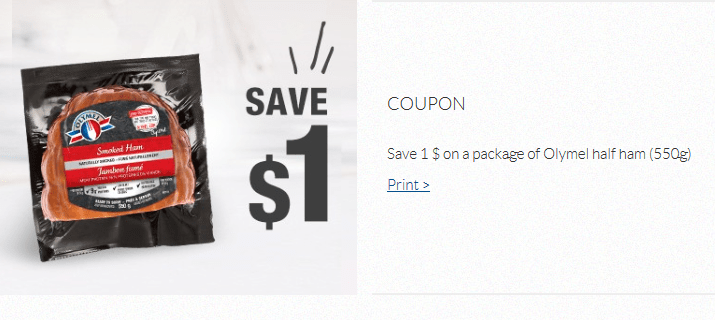 Olymel Canada has a new printable coupon available via their website, and you can now print this coupon for $1 off the purchase of an Olymel half ham, 500g. This is a pdf coupon, and you can print as use as many as a store will allow. With Easter around the corner, and ham being a popular choice for Easter dinner, this coupon may be of interest to some of you.
There are also two other coupons that you will currently find if you do visit the site. While you are there, you can also print a coupon for $1 off the purchase of a package of Olymel deli meats, Smart & Natural shaved meats, or nitrite free deli meats. $1 off the purchase of Olymel Amore Pepperoni 300g is another option available.
Click here to visit the Olymel Canada website to print your coupons.