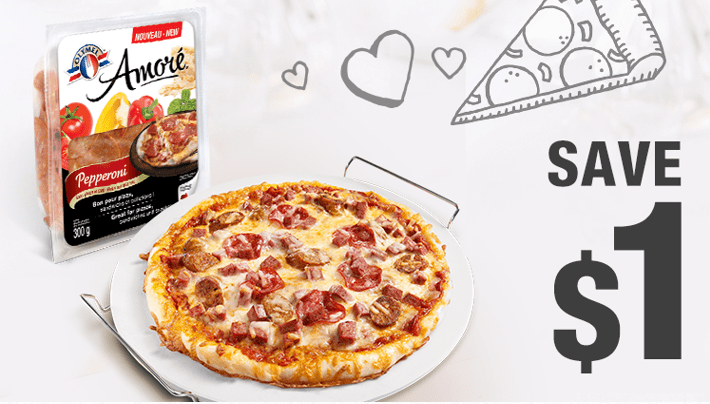 Olymel Canada is kind enough to provide us with coupons for their products several times a year via the website. You can currently head over there through the link below, and you will find this printable coupon for $1 off the purchase of Amore Pepperoni.
For you sandwich, pizza, and just general snacking needs, Amore pepperoni comes conveniently slices in a 300g package. Those of you in Quebec will likely appreciate this coupon the most, with the product being widely available at Super C, IGA, and Metro.
You can enter your email address to access the coupon, and you are then able to print as many as you wish.
Click here to get your coupon for $1 off the purchase of Olymel Amore Pepperoni.