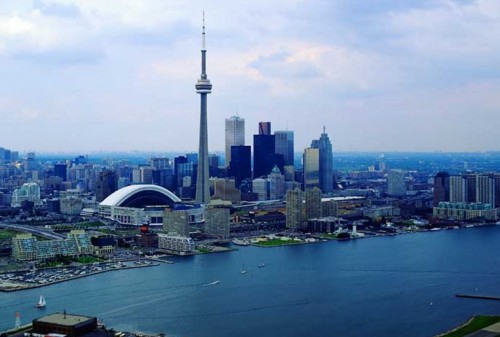 Today I was reading an article on Msn.ca about the worlds rudest cities.  Toronto made the list.
It's the city every other Canadian city loves to hate. It's dirty, rude and crime-ridden, decry her most hardened critics. But in the latest StatsCan survey, Toronto actually came out third to last in police-reported crime statistics. Topping the list were prairie towns Regina, Saskatoon and Winnipeg. As for being dirty and rude, we like to call it grit and character. True, Torontonians walk with steady purpose and may mow you down should you dare to amble leisurely down Yonge Street during pedestrian rush hour. But they do, after all, work in the economic engine of the country and have a lot of work to do. And if you live in a mono-coloured city of cookie-cutter houses in the rolling hills of suburbia, then yes, you may be thrown by the traffic, the diversity and the colourful characters you may meet. But remember, you're not in Kansas anymore
Do you agree with this title?  Having been in Toronto dozens of times I  don't think I'd give it that title. I've found other cities in Ontario way worse.
Heres the link to the MSN article.