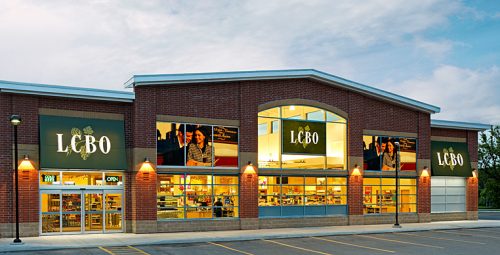 If you were at an LCBO this weekend, you may've noticed that things were much busier and over picked for your regular weekend – especially since it wasn't a long weekend. With lines stretching all the way to the back of the store and even circling back in some of the more crowded cases, patrons of Ontario's liquor corporation are getting a taste of just how difficult life could become should their main supplier of wine, beer and spirits no longer be accessible, which may be the reality come Monday at 12:01am.
LCBO employees have threatened to begin their strike ahead of a weekend that a lot of Canadians would be sad to be enjoying without a cold beer in hand, which is probably why LCBO's over this past weekend resembled what grocery store aisles look like ahead of a natural disaster.
The Ontario Public Service Employees Union and the LCBO have said that they will be working around the clock to negotiate with LCBO employees, but details of the bargaining will not be released to the public until Monday as the OPSEU has declared a media blackout.
The 8,000 unionized LCBO employees are asking for job certainty, as 84 percent of the workforce remains employed on a part-time basis and is asking for more security when it comes to gaining full-time status and general scheduling. The union has been without a contract since March 31, 2017.
Some locations have extended their hours so customers can stock-up ahead of this weekend should the strike negotiations not work out in the employees – or Ontarians – favour.
Will you be stocking up for Canada Day weekend before the potential strike?