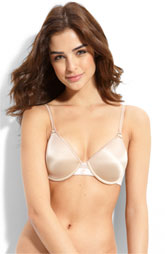 Attention Ontario, My Top Drawer (lingerie, swimwear, shapewear, sleepwear) is having a huge sale to celebrate their 10th anniversary until November 20, 2011. The sale includes 10%, 25%, 40% up to 70% off the original retail price in all four of the stores locations. They are also offering BOGO on select matching panties.
I shop at the Niagara location, and find the customer service to be amazingly helpful.
Click here to find a store near you.